ASQ BOSCON 2018 Conference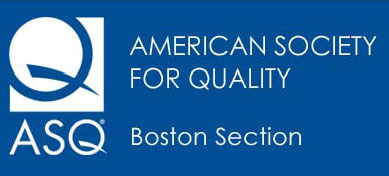 BOSCON 2018
 Quality – A Worldwide Imperative for the Future
The 21st century isn't coming, it is already here! The human race now has the challenge of living and working in a diverse and rapidly changing world. We must prepare ourselves to understand and address global issues and the world around us from a systematic and globally known set of standards… This is QUALITY.
It is within this vein of thought, that ASQ Boston invites you to the Royal Sonesta in Cambridge, MA to the 37th BOSCON Quality Conference hosted by ASQ – Boston. Each year hundreds gather at this BOSCON quality conference to share best practices, expand their network, and further develop their professional and personal growth from experts and professionals in multiple quality related fields.
BOSCON is an annual quality conference hosted by ASQ Boston. BOSCON is our chapter's signature event which hosts national and international quality professionals to hear speakers discuss different quality topics, while networking with these professionals.
This year's conference focuses on QUALITY as the imperative to solve national and international problems. Expand the growth of quality by collaborating and networking with quality professionals who are dedicated to their areas of expertise and focused on solutions.
Register Here!
---
Robin Lawton presents…
The Strategy and Tools for Transformation Leaders
Tuesday, March 20, 2018, 11:15 AM to 2:50 PM 
Your challenge as a 21st Century leader of excellence is to transcend tired practices of the past.  It is not enough to improve processes, solve problems and run projects to achieve minimum standards, reduced variation and low costs. The new leader is impatient to achieve "impossible" outcomes, excite customers, engage employees and set new measures of success others can only dream about.  It is a tall order requiring an entirely new focus, paradigm and tools.  Attend this thought-leading, interactive and entertaining session by one of ASQ's top-rated presenters and authors to start down the practical road to insightful cultural transformation.
Success requires a transformation system as well as a systems approach to transformation.  This session will provide you with both.  You will apply unique tools to your own situation and see eye-opening examples others have obtained. Learn how multiple practitioners got lightening fast results such as $20 million in savings, $8 million in new monthly revenue, response time reductions of 90%, raving fans and recognition for best-in-class enterprise performance.  If you are an executive, change agent, innovation leader or Lean Six Sigma MBB impatient for transformative results, this jargon-free session is for you. Take-aways you can immediately apply include:
An Excellence IQ. You will complete this at the start of the session, pin-pointing areas to immediately address.
10 Steps to Customer-Centered Excellence: Your road map and tools.
Six Leadership Levers for transformation: Eliminate the sources of ambiguity, confusion, chaos and conflict that prevent cultural change and ISO success.
If you would like to meet with Rob while he is in Boston, please contact him directly at Rob@C3Excellence.com.